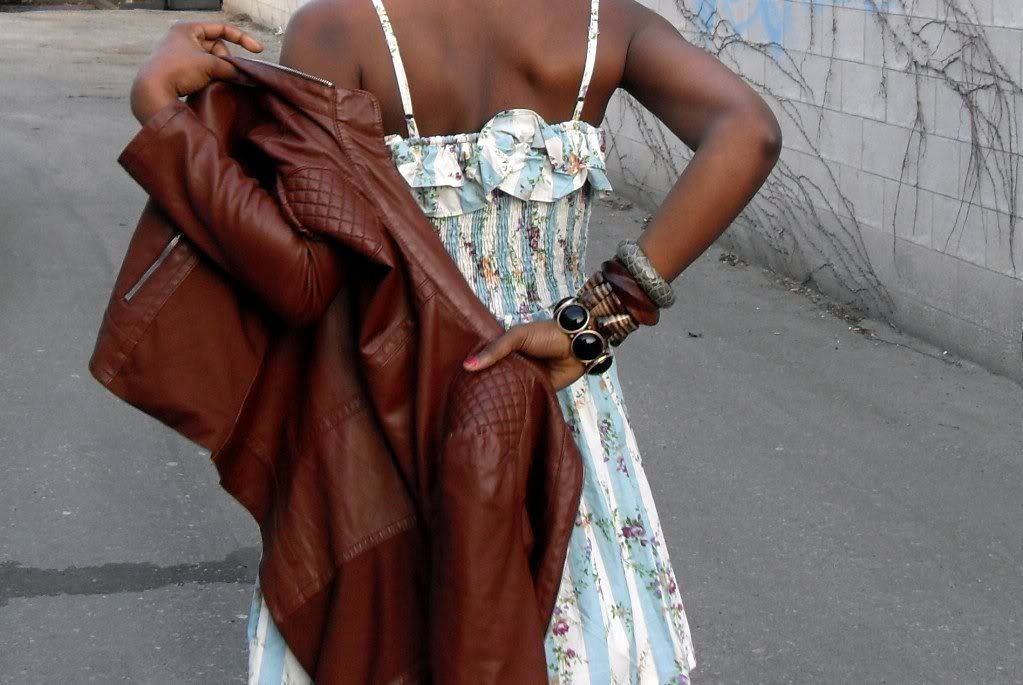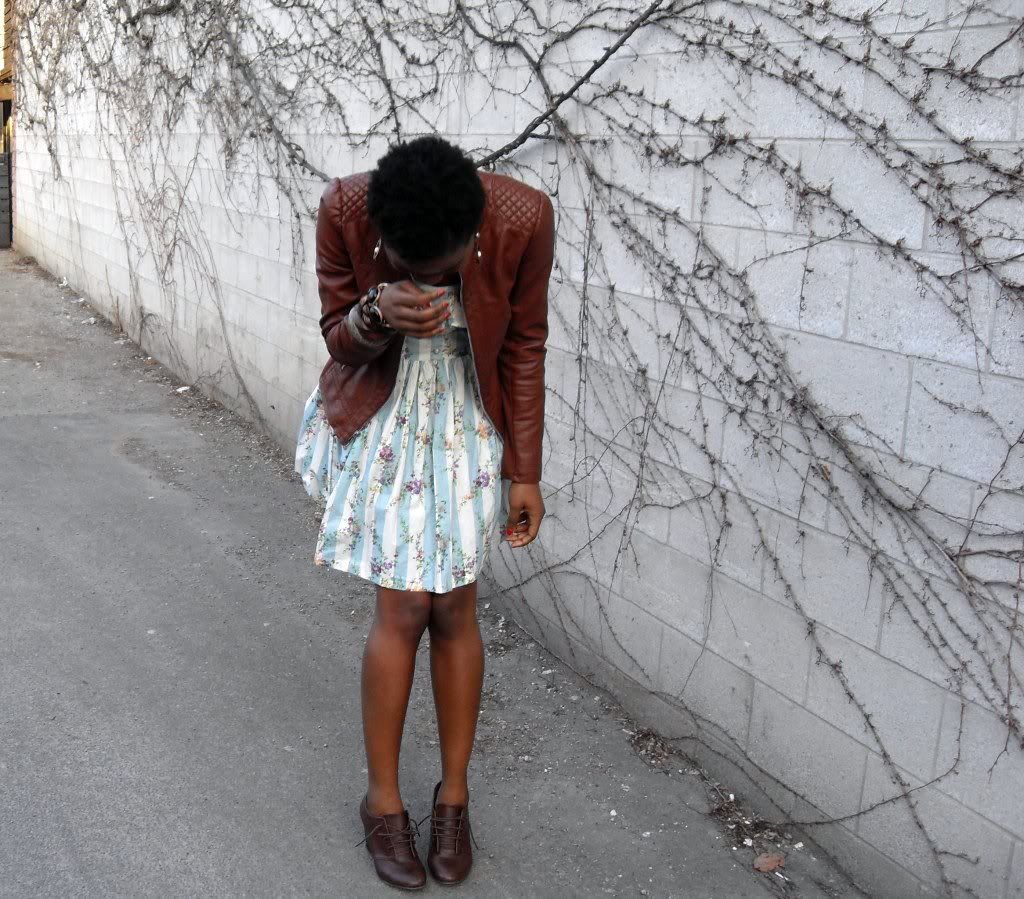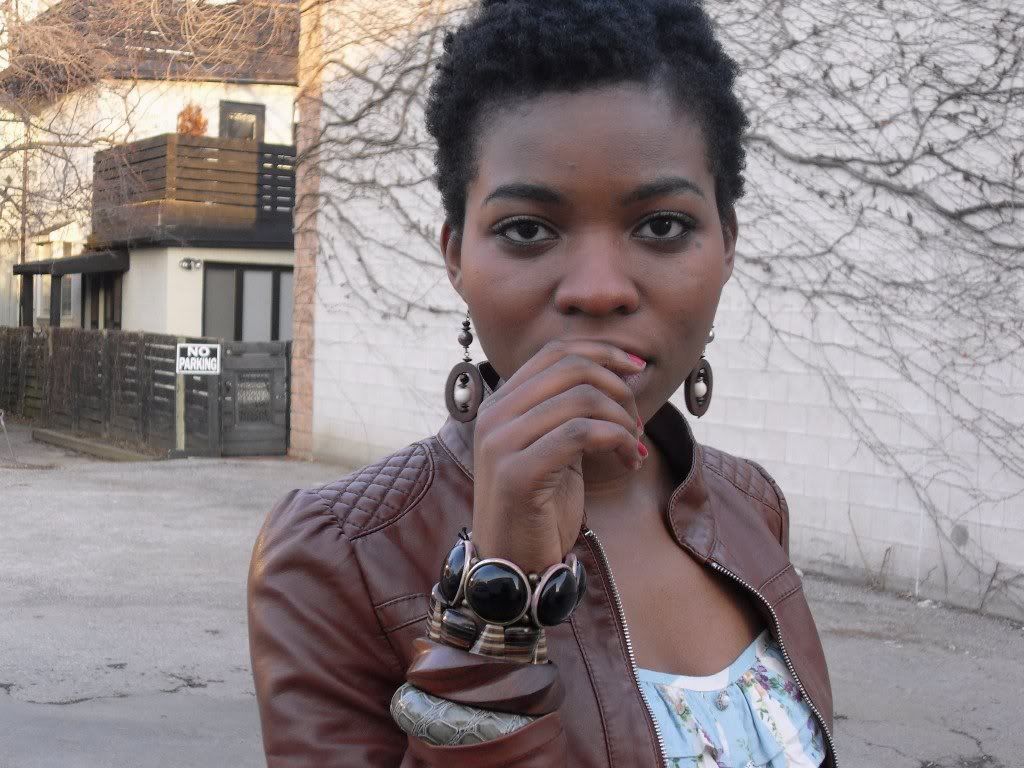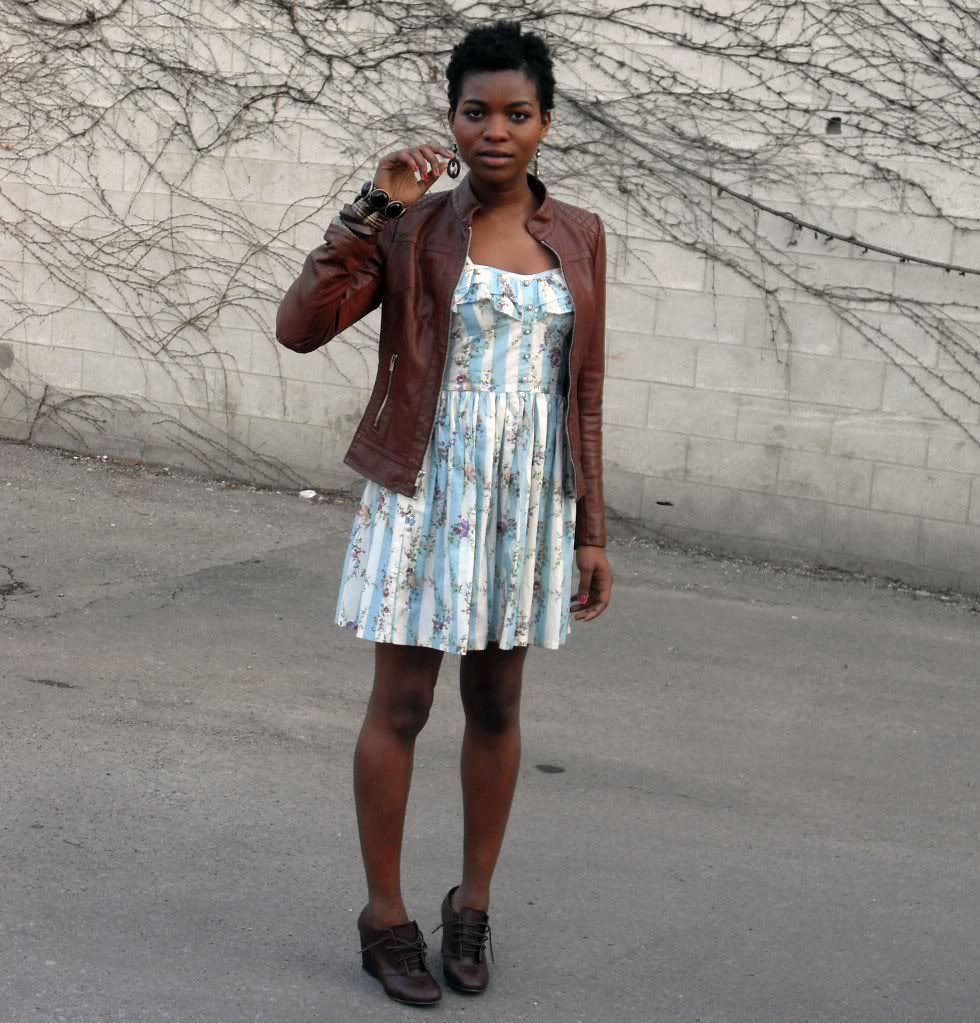 Current theme: The Florist
Aloha! How have you lot been?
Returned from Chicago a couple of days ago after a cramped weekend spent stomping down Michigan Ave and cradling within Wicker Park. So many boutiques left unbought, so many cafes left undrunk, so many restaurants left unchewed, so many stones left unturned, so many....so what exactly did I do there? I explored some boutiques, cafes and restaurants where I ate myself silly. Bugged some cops for photos, bugged students for photos, bugged waiters for photos, bugged strangers for photos, bugged friends for photos, yet ended up with only a handful of photos. Tourist to the fullest, but I digress.
Arrived in Toronto to weather good enough for some
leg-bearing action. Per usual, that only lasted a split moment, allowing me just enough time to prance around in this dress convincing myself that we're deep in the throws of Summer. The dress is a little Lolita meets Alice in Wonderland lounging had they both been lounging at a tea party. The pleated skirt says Alice, the ruffled bodice says Lolita, and the floral print says me ;) Added the leather jacket to distinguish myself from my way younger 5 year old self.
Have a great day lovelies.