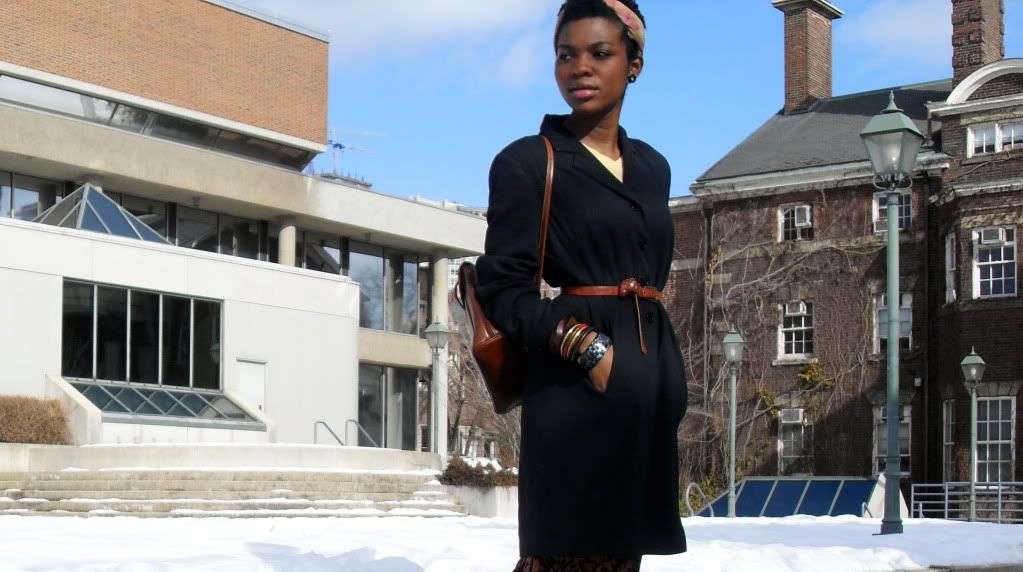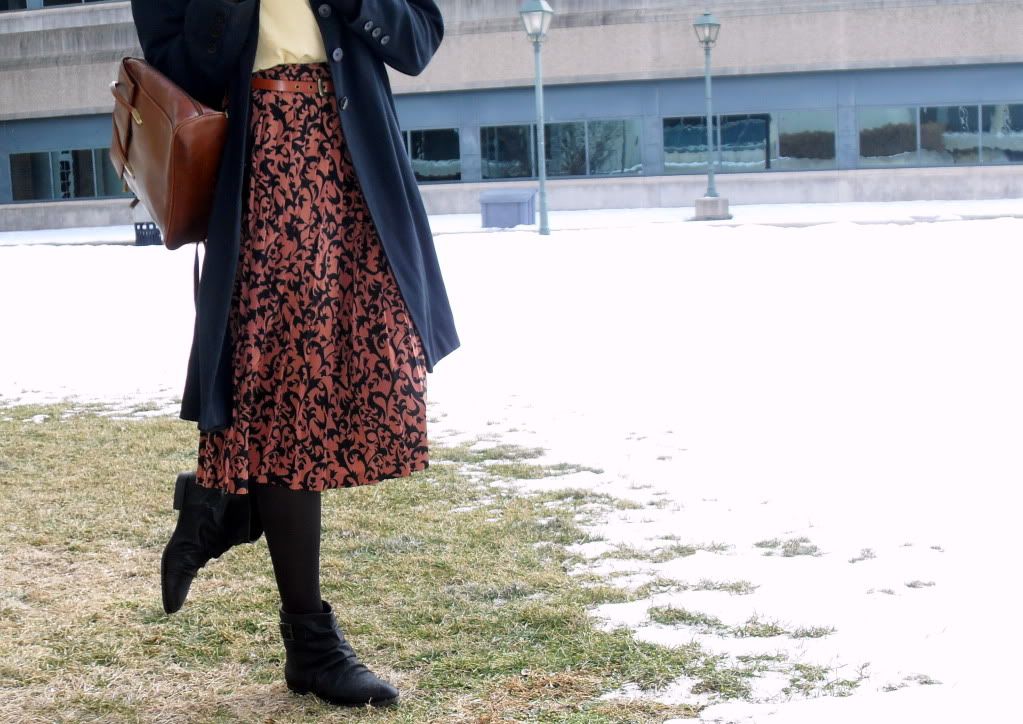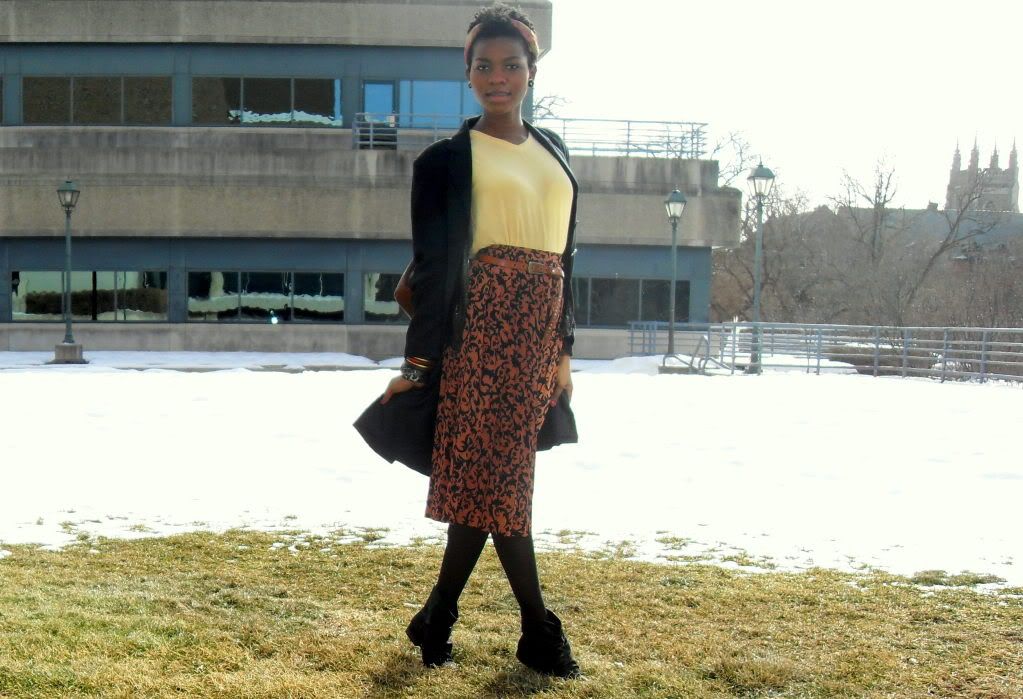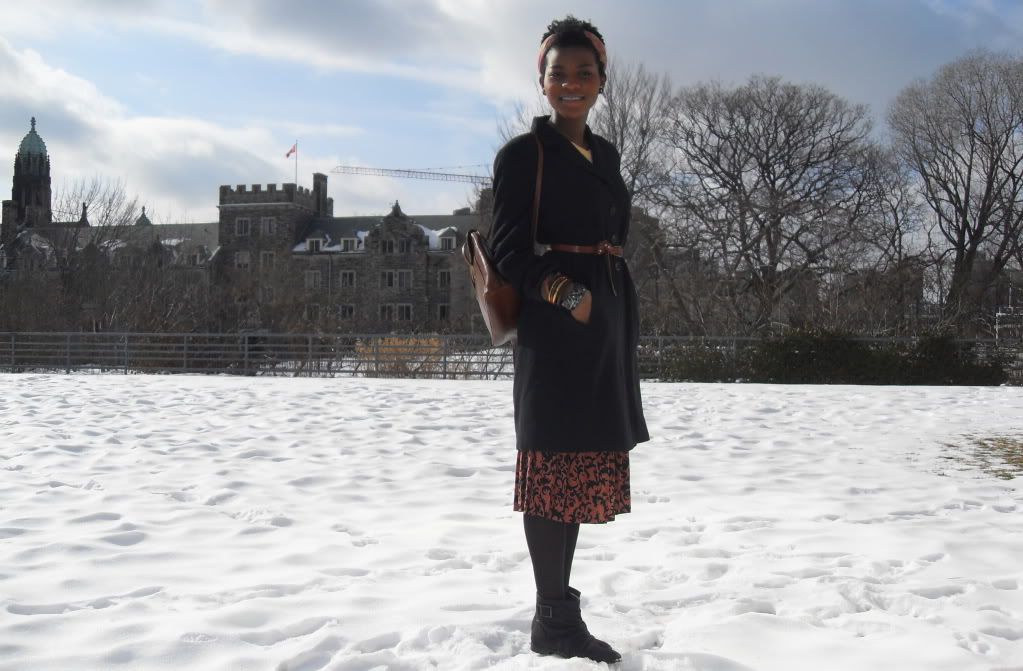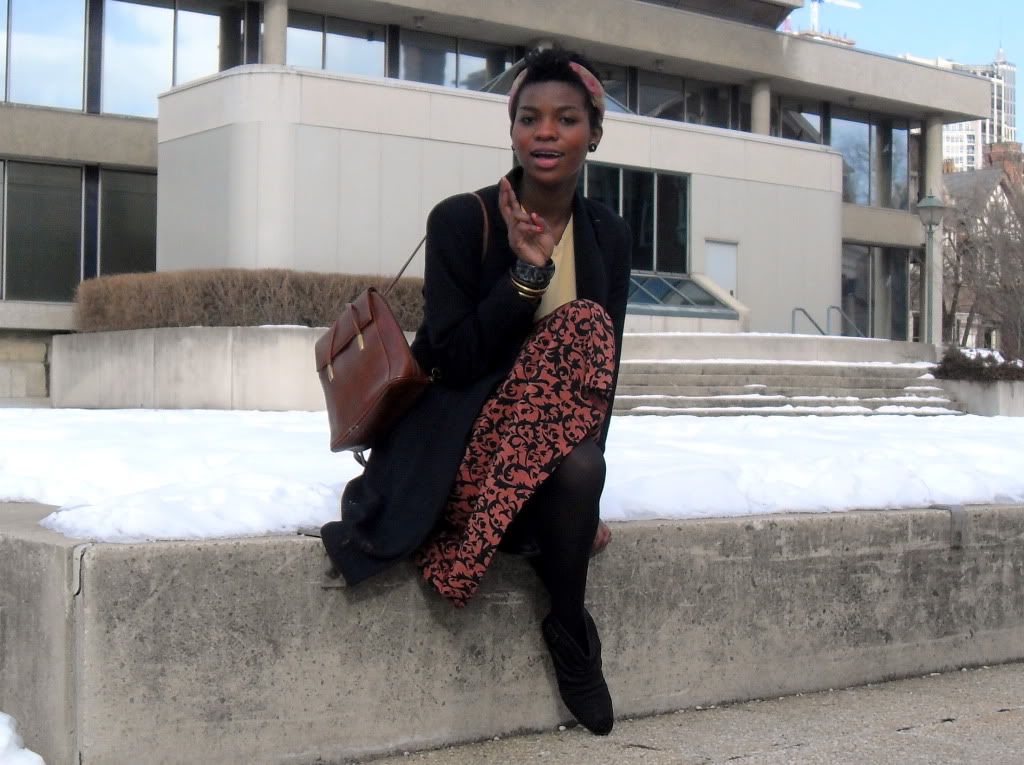 vintage skirt from Chosen Ones
Ding Dong Dell. What was that? Oh, just the sound of February ringing in and making itself known. But why so soon? January has been a hazy month. Gone by so quick, it's making my head spin. Movies have been left unwatched, galleries unvisited, restaurants left unexplored, shows unseen and books unread. It wound down with a couple of goodbyes as friends move on back to Australia. A stronger urge to visit now I suppose. February, I beg of you to crawl on by at a slower pace. I would very much like to enjoy you to the fullest.
Apparently, the colour brown helps keep you grounded. Not sure how much truth there is in that, but I felt decidedly earthy yesterday and went with brown/orange tones. My love affair with head ties continue. It tames those stray hairs, it does. On a side note, Zara is having some brilliant sales at the moment. Snagged up these boots a few days ago for a steal.
Thanks Karen from Downtown Diaries for the stylish blogger award. You're the stylish one, you.
Hope you all had a great weekend. Happy Monday!