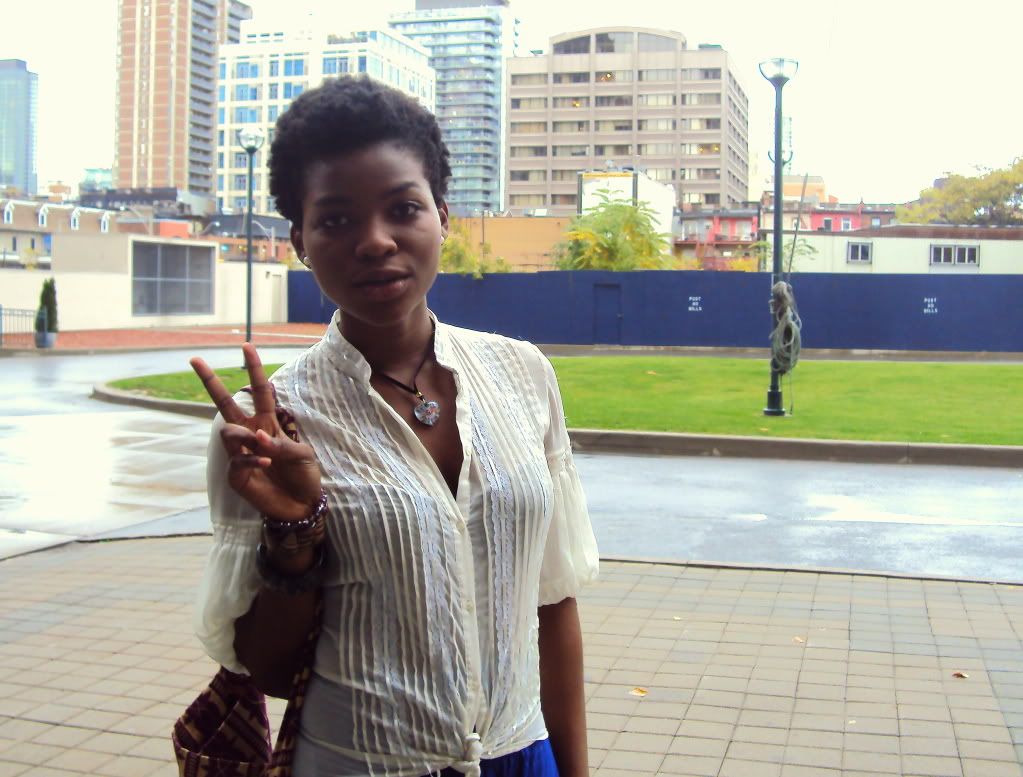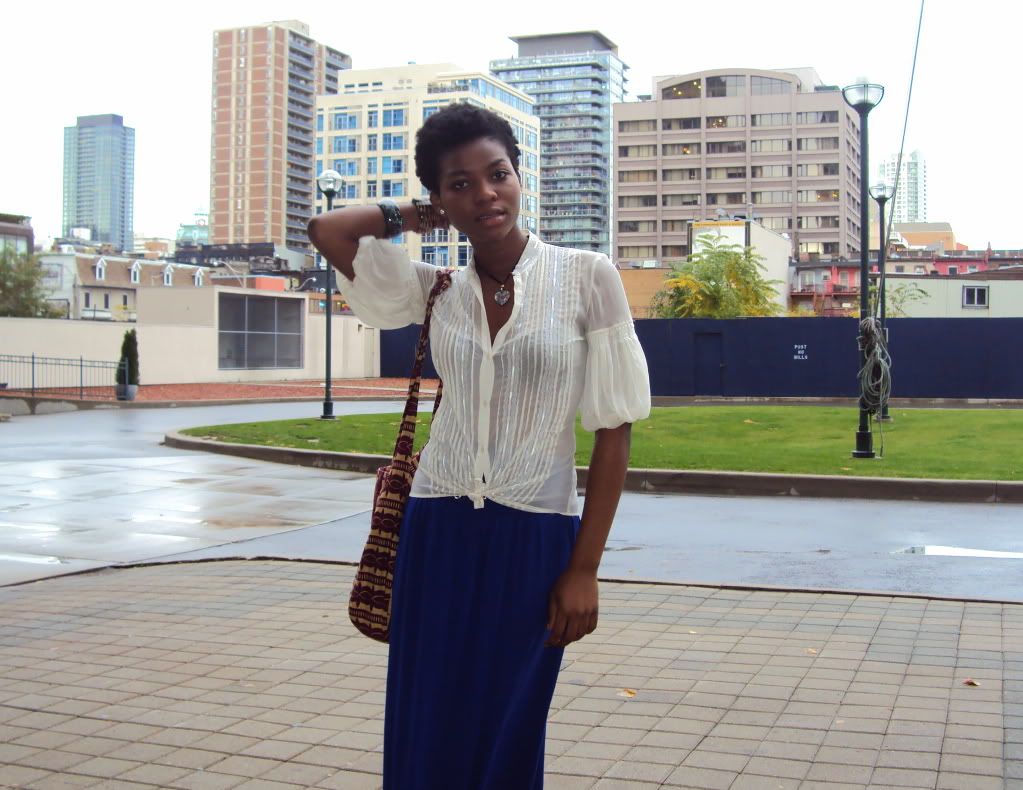 Looking at these photos send shivers down my spine! Shortly after they were taken, there was a drastic drop in temperature, and this here get-up became anything but appropriate. (Note to self: Fall is here to stay, and a light jacket at the least, is mandatory).
I tend to do most of my shopping online, or in vintage and thrift shops. When I do venture out to the shopping centre, Tristan is not one of the shops I would really think to enter. More often than not, I'm trodding down the halls with a pretty clear idea of what I'm looking for and where I'm going to get it; while trying not get shoved and bumped. I was extremely pleased when I managed to walk back out one blouse richer. I love the sheer fabric, puffy sleeves and lace trimmings. Paired with nothing other than a cobalt blue maxi skirt.
Am I the only one loving the fact that hemlines are getting longer these days? It dawned on me today that my wardrobe is rather disproportionate. I have all these blouses and shirts, but not enough bottoms to pair them with. Do you find the same thing with your wardrobe? I'm definitely looking forward to stocking up on skirts of varying lengths and colours- maxi, mid-length, knee-length; and a few fun trousers just for kicks.
A huge thank you to every single one of you for stopping by, and taking the time to leave a comment. You've all been kind with your words and I very much appreciate it. I'm a tad behind with responding, but I'll be stopping by your blogs sooner than later.
Hope you're all well! Have a terrific weekend, and I'll see you soon!