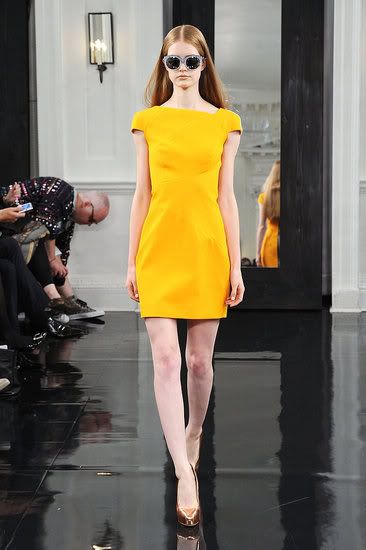 As you may already know, Tom Ford had a very private show for his
Spring 2011 womenswear line
. His reasoning? Fashion had become overexposed in recent years and he wanted fashion to be fun again. I can understand where he is coming from, and he left me with an unwavering sense of intrigue while I wait with eager anticipation.
I was also waiting with (not so eager) anticipation to catch a glimpse of
Victoria Beckham's Spring 2011
collection. Like Mr. Ford, she held an intimate and private show. Now, although her picture release didn't take anywhere as near as long as Tom Ford's, the
question is, was Victoria's secret worth the anticipation?