I love chocolate chip cookies. Not only are they the easiest thing to bake, there's also lots of room for you to personalize the traditional recipe. During my 'food design technology' class ( i have no clue as to why they called it that. 'cooking class' would have worked just as well) in high school, my ingredient of choice was chocolate. From chocolate cake to chocolate bread and everything else in between, I had a grand time mocking about with chocolate. My most memorable however, were the chocolate chip cookies. Without further ado, I present to you what I call the
Oatmeal Walnut Chocolate Chip Cookies.
Yes, I realize it's a mouthful, but you will definitely have your mouth filled when your oven goes
ding!
2 cups flour (all-purpose)
1 teaspoon baking soda (dissolve in 1 tablespoon of water)
2 teaspoons pure vanilla extract
1 cup butter (at room temperature)
Set your oven at 360 degrees

In a mixing bowl and with an electric mixer, whisk together the brown sugar, white sugar, vanilla extract and butter

When mixture is creamed, slowly whisk in the eggs, baking soda and salt

With a spatula, stir in the oatmeal, flour, walnuts and chocolate chips until evenly distributed

Drop dollops of the mixture onto a baking tray an put in the oven

Bake for 12 to 15 minutes or until golden brown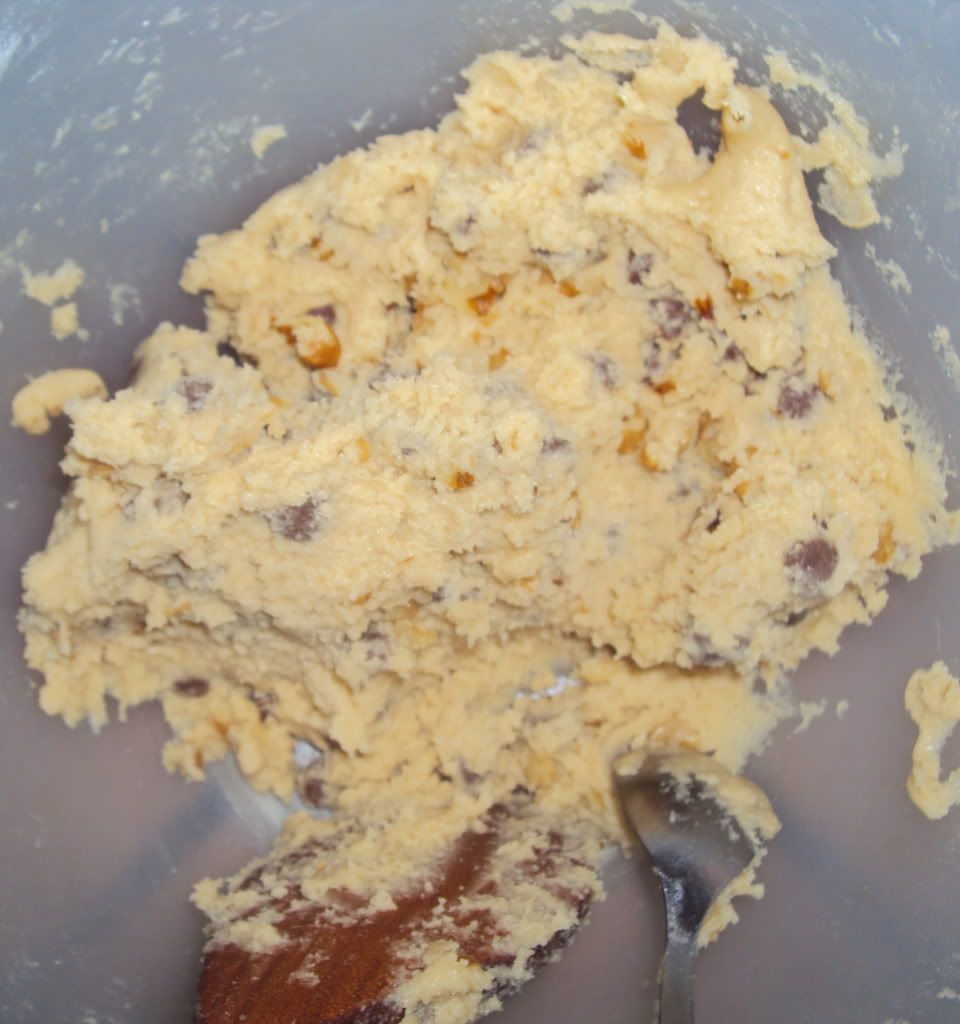 You have your own jar of cookies to last you through the week. Although, if you're like me, they might only last you through a couple of days. The batch makes between 12-15 giant cookies. And the overall prep and cook time is 30 minutes maximum. Feel free to substitute the walnuts for macadamia, pecan, almonds or whatever else tickles your fancy.
Warning
: These cookies contain nuts. If you are allergic, I recommend you use allergen-free nuts, soy nuts, eliminate the nuts or please, please just avoid this recipe altogether.